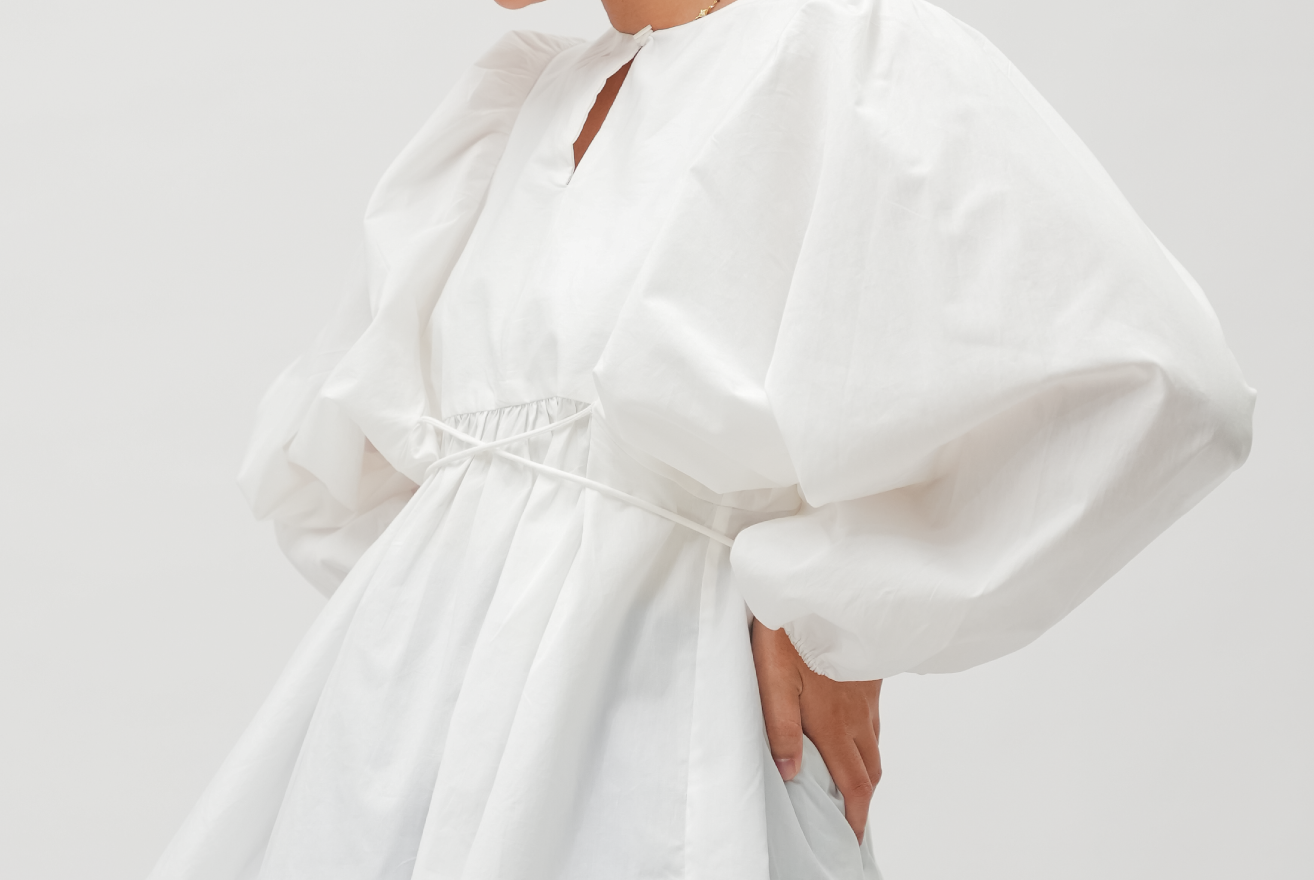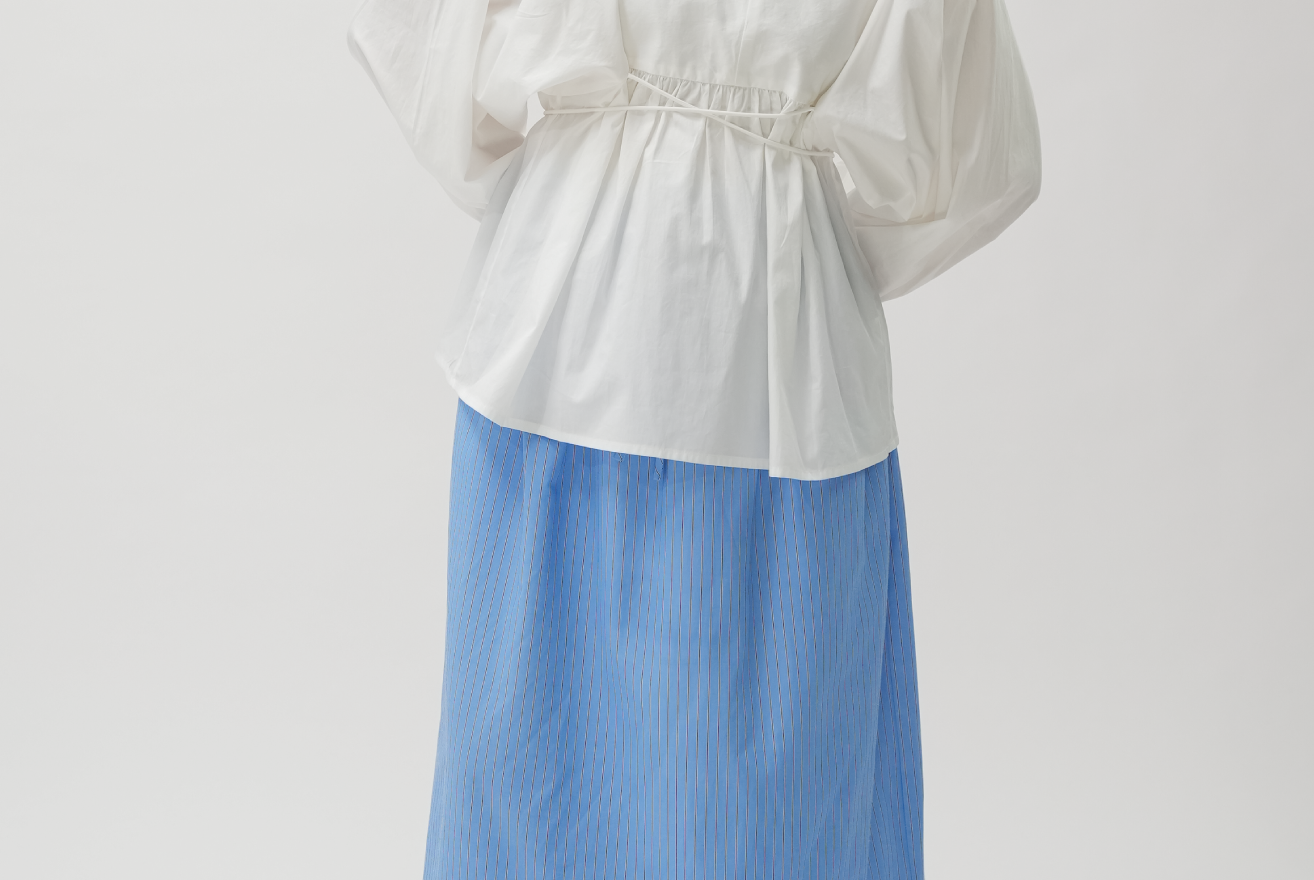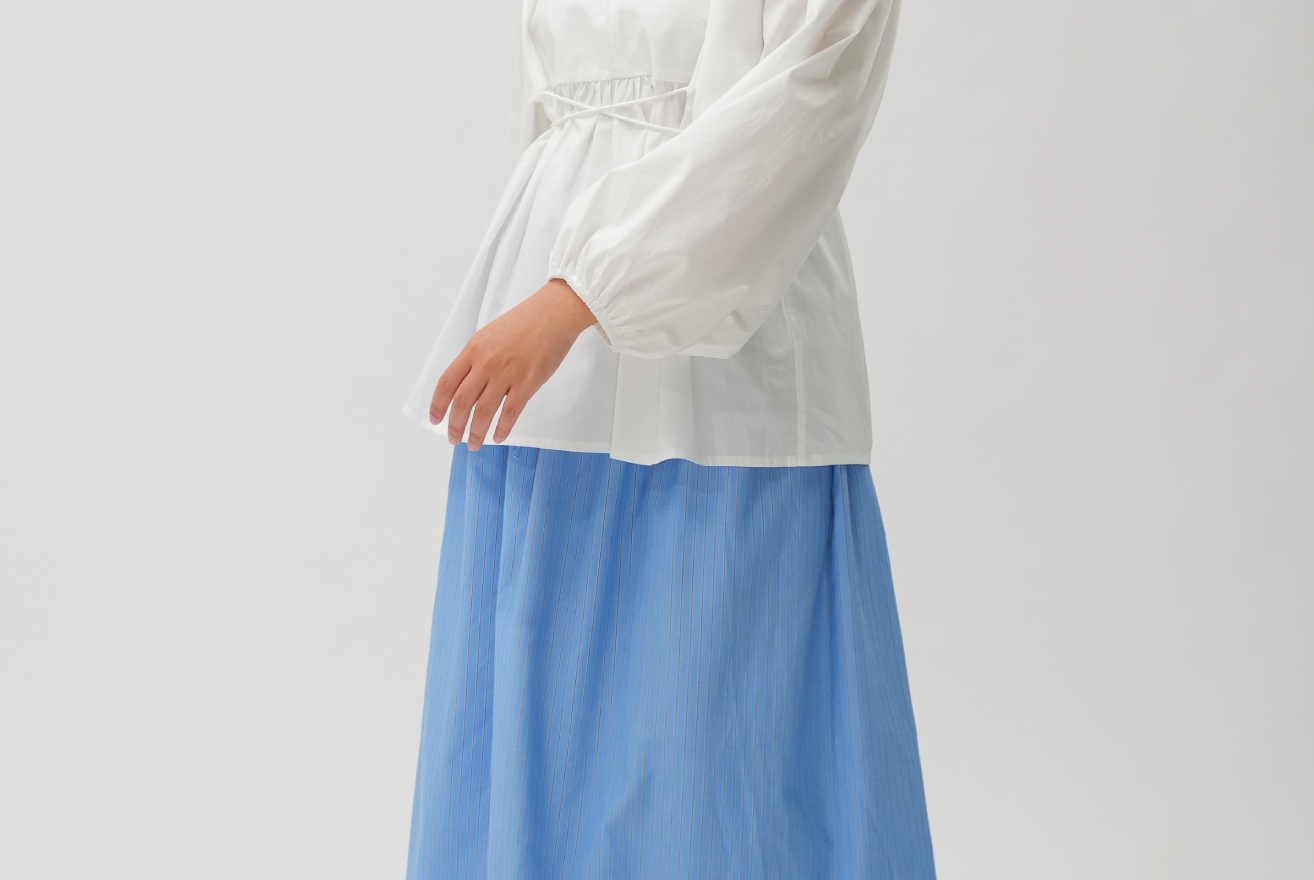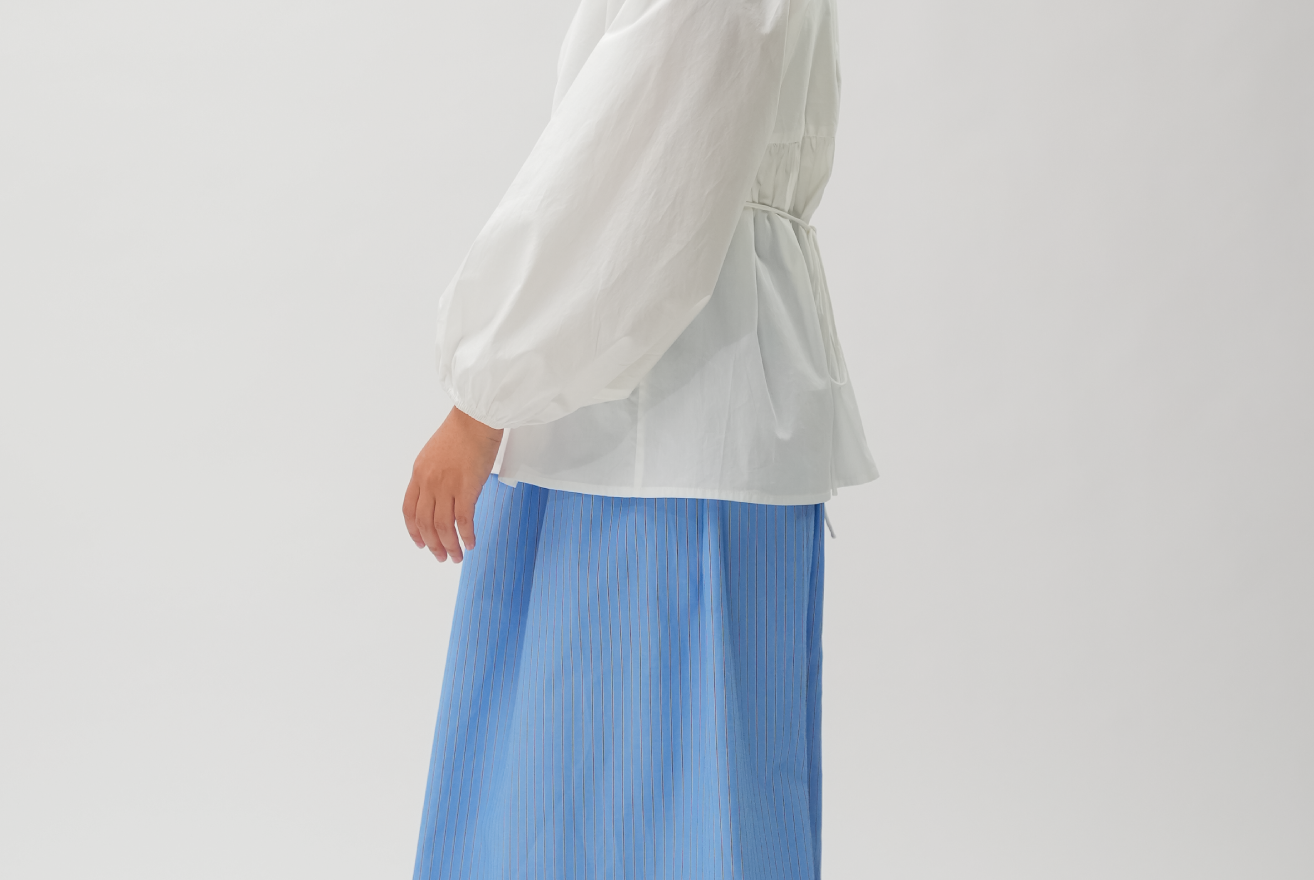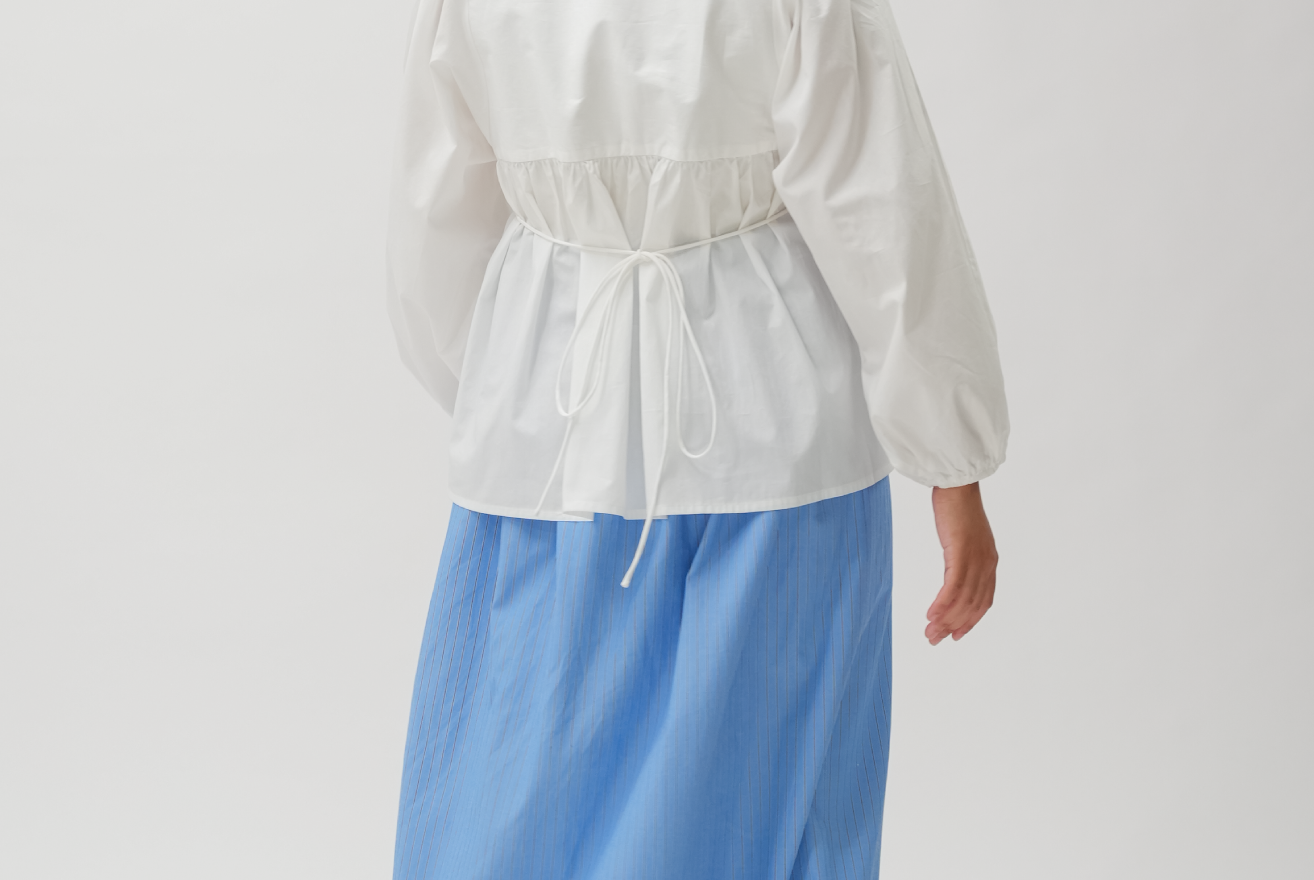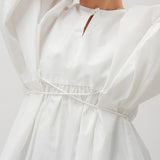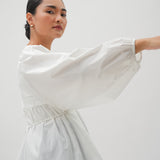 Big Day Blouse in White Poplin
$173.04
Regular price
$183.34
Description

Make it breezy, dreamy and big, every day of the week! The Big Day Blouse is made from 100% cotton – featuring a gathered bust, front opening button and voluminous puffed sleeves that will flatter any body shape or size.

Make it a feast for the eyes, by pairing with a Good Time Skirt or Off Duty Trousers. Complete the look with a Dopamine Duffel or Dopamine Pouch!

 

Measurements (in inches) are taken with garment laid flat

Blouse
UK8
XS
UK10
S
UK12
M
UK14
L
UK16
XL
UK18
XXL
Shoulder
11.0
11.5
12.0
12.5
13.0
13.5
Bust (circum.)
38
40
42
44
46
48
Length of Sleeve
21.5
22.0
22.5
23.0
23.0
23.5
Length of Blouse
23.5
24.0
24.0
25.0
25.0
25.5

 
Good to know

Comes in 4 colourway (Blue Stripe, Pink Stripe & White Poplin)
Available in 6 sizes (XS - XXL)
Colour may differ slightly from photos due to different monitor settings

Specs
Material: 100% Cotton
Opacity : 80%

Top
Front button opening
Long puffed sleeve
Front adjustable strap for styling
Model is wearing size M

Care Instructions
Machine wash cold under a gentle setting
Washing temperature 30℃
Wash with similar colours
Do not bleach
Medium heat iron
Hand wash recommended
A timeless piece
I love the design accommodating to every shape of women body. It is a timeless top that can be worn in any occasion
Big Day Blouse in Blue Stripe
Never say never! I thought I will not look great in puffy sleeve top but this blouse is exceptional.
I love it!
The material is a bit thick, but because its oversized, its nice and airy. I really love it!
Breezy and Dreamy
The "Big Day Blouse" – where every day feels like a special occasion, and you'll be tempted to declare it a holiday just to wear this beauty!
This blouse is like a breath of fresh air on a sunny day. Made from 100% cotton, it's as soft and comforting as your favorite childhood blanket but way more stylish. The gathered bust adds a touch of elegant charm, making you feel like you're strolling through a garden party, even if you're just grabbing a latte.
The front opening button is not just a button; it's your ticket to easy-breezy dressing. No more wrestling with stubborn buttons in the morning rush – this blouse has your back. And those voluminous puffed sleeves? They're like a fashion statement and a comfort hug all rolled into one. Whether you're petite or curvy, these sleeves will flatter you like your best friend's compliments.
So, why wait for the "Big Day" to rock this blouse? Every day is the "Big Day" when you've got a piece of clothing that makes you feel this fabulous. Whether you're conquering the boardroom or brunching with pals, the "Big Day Blouse" will be your trusted sidekick for all your grand (and not-so-grand) adventures.
In summary, this blouse doesn't just make your day big; it makes it downright legendary. Get ready for compliments, because they'll be coming your way faster than you can say, "I look amazing!" The "Big Day Blouse" – where dreams meet cotton, buttons are your allies, and puffed sleeves reign supreme. Your closet deserves one, and so do you!
White Poplin
Love this blouse so much, the cutting, the sleeves. I wished its opaque enough that i dont have to wear inner, but loving it nevertheless