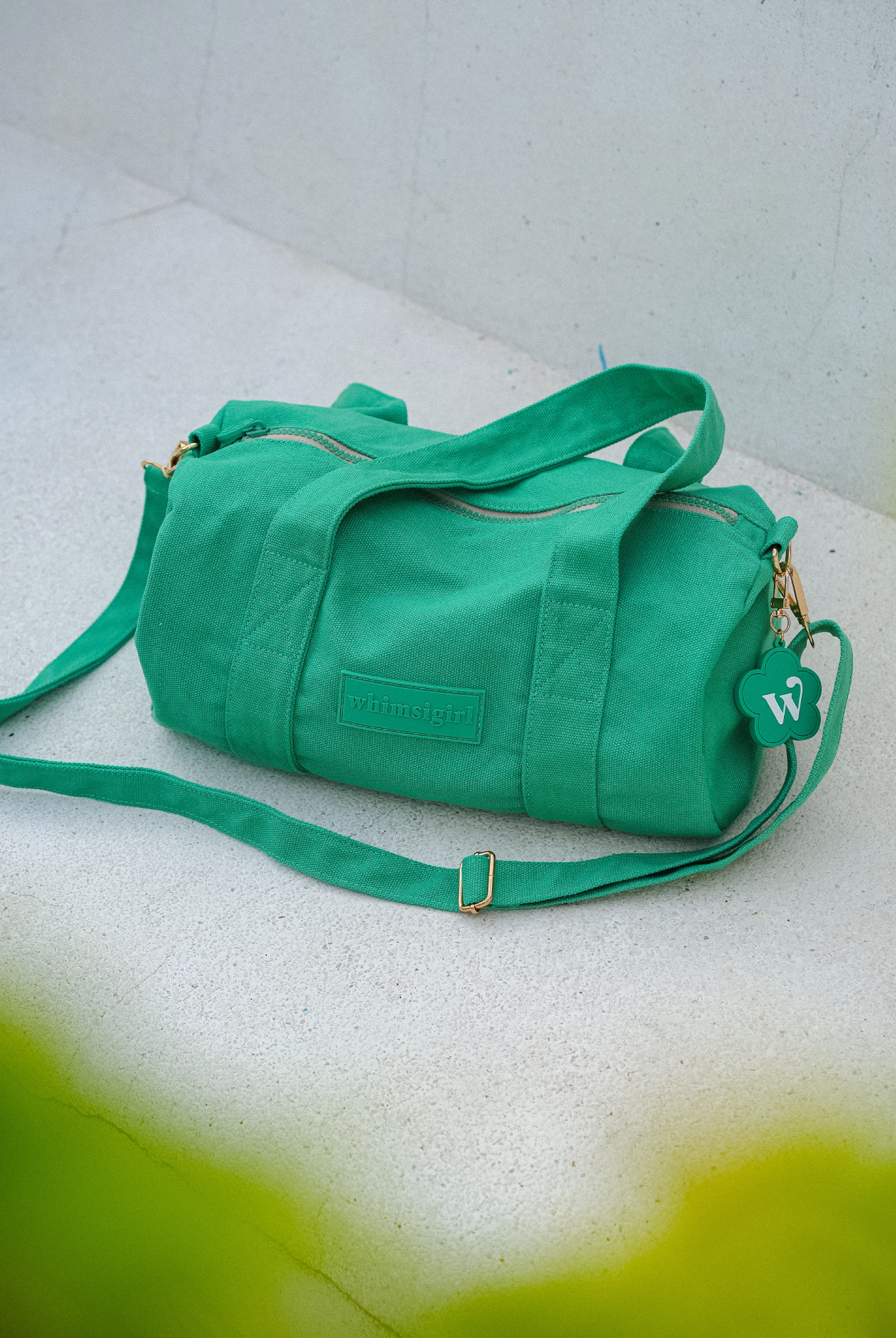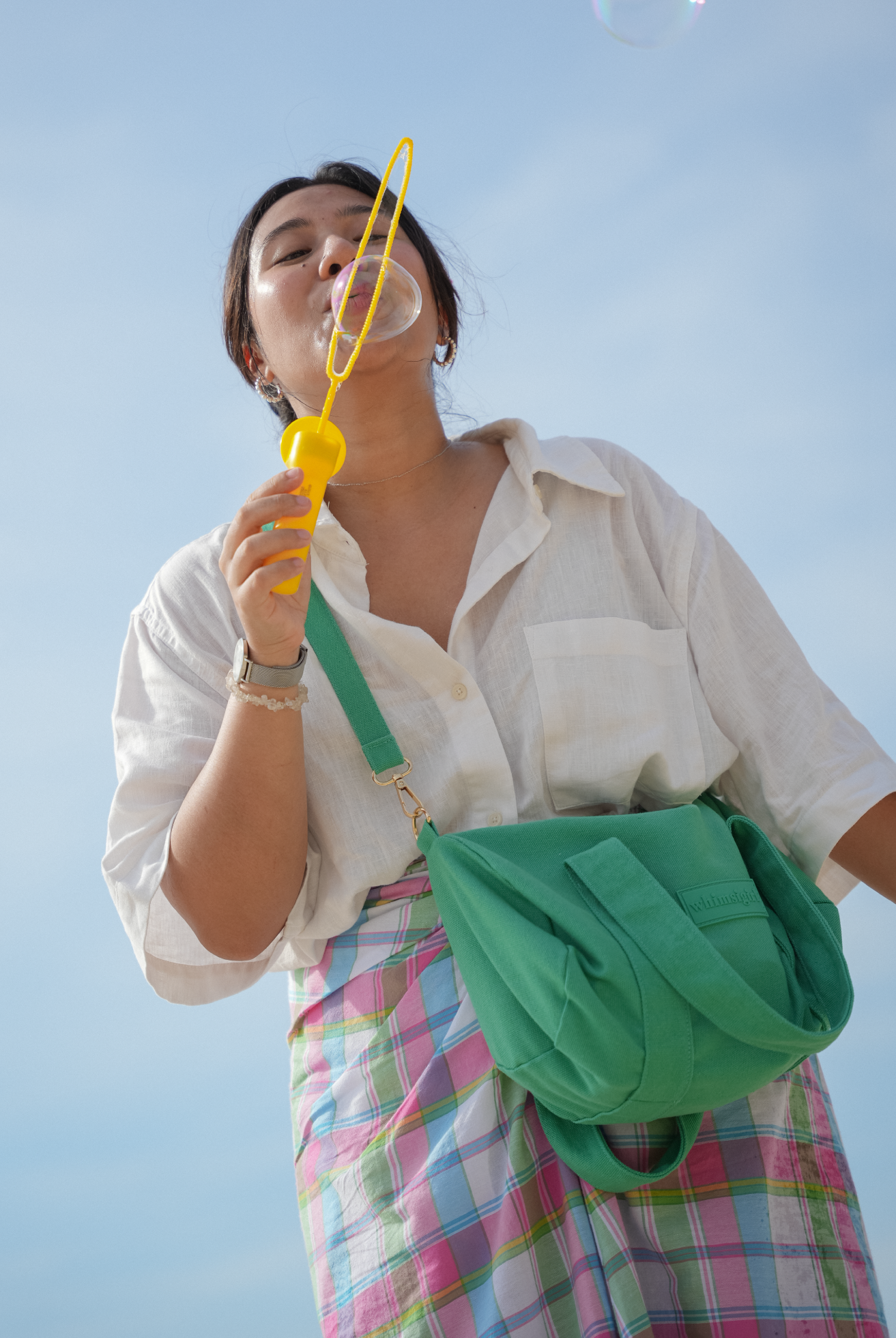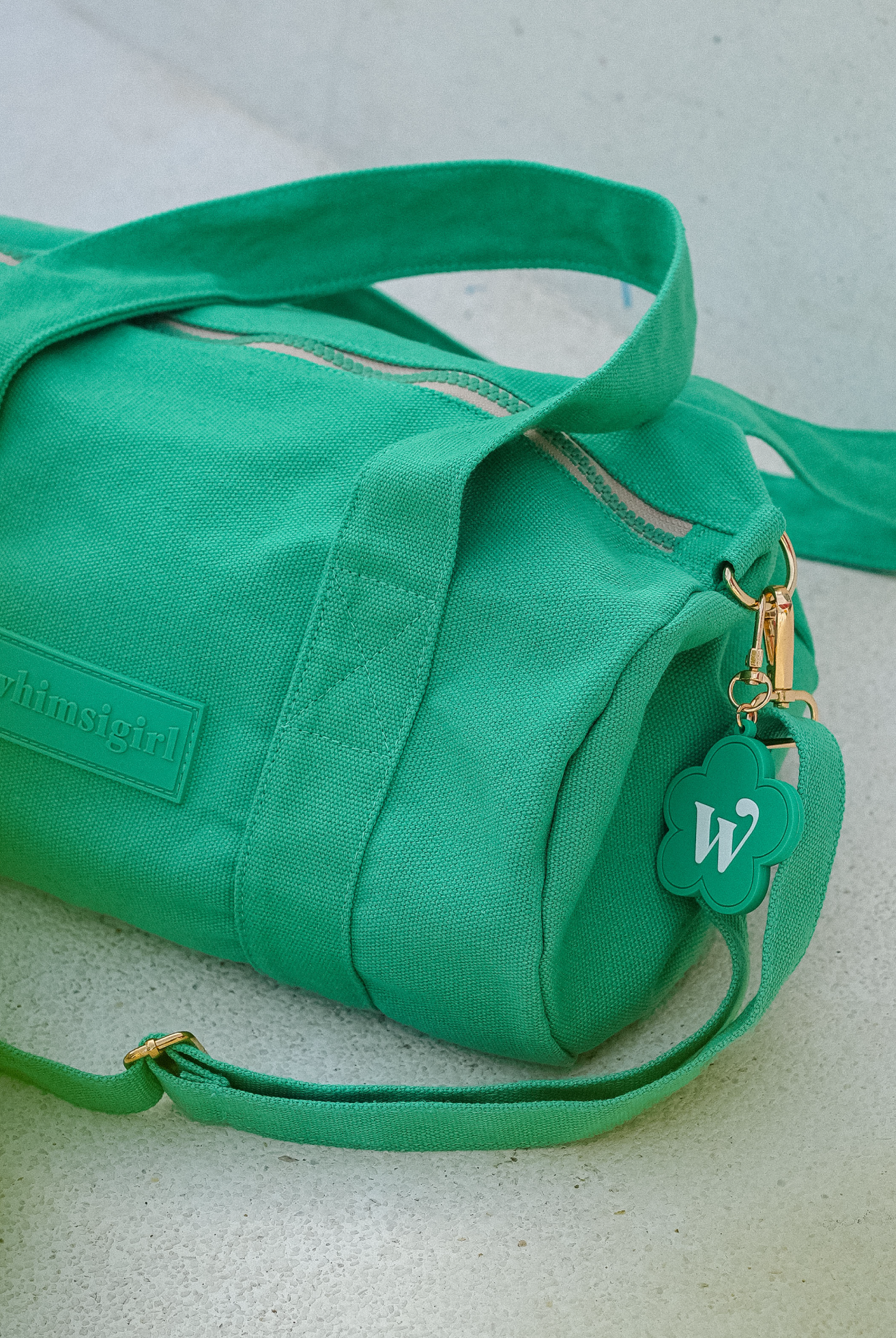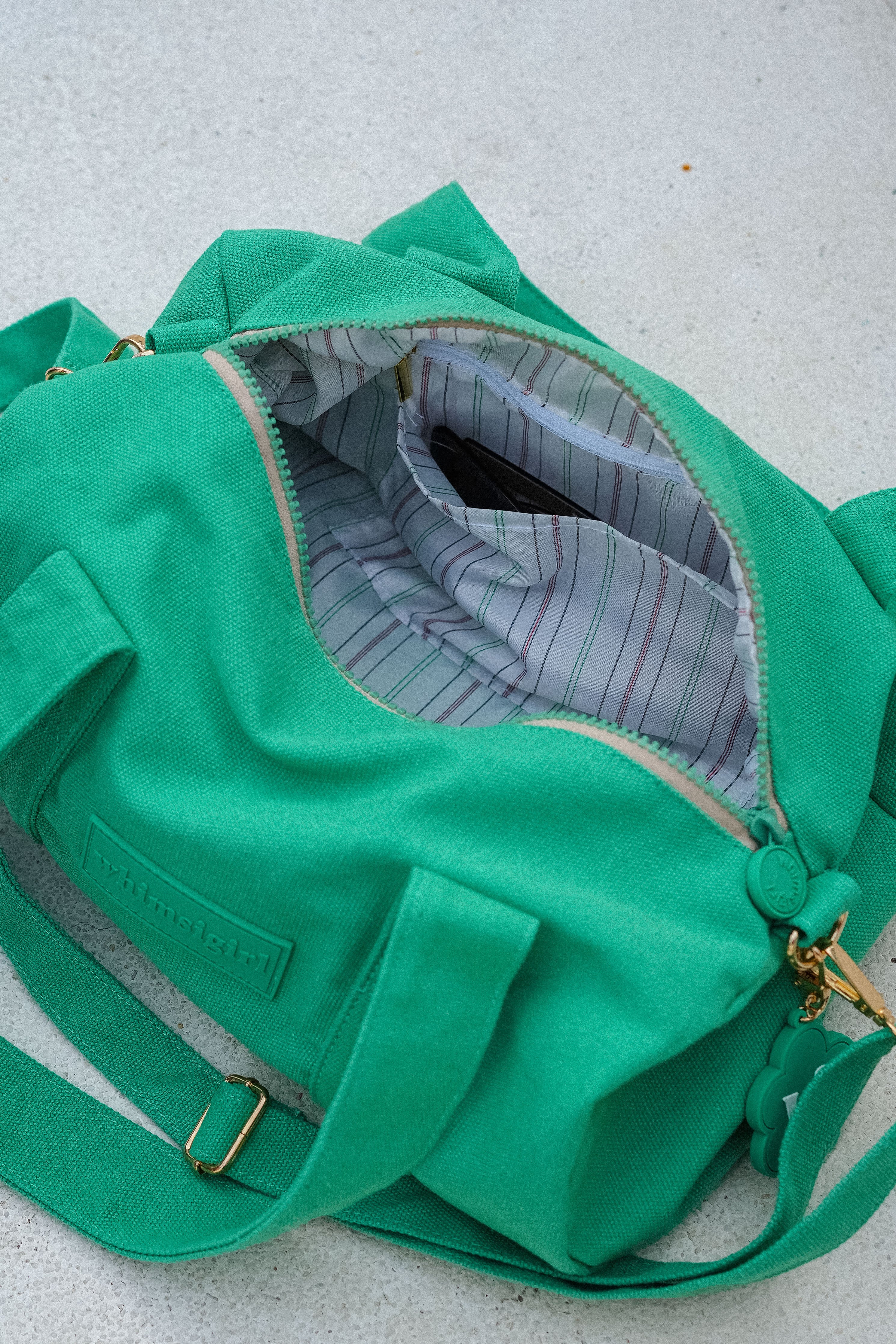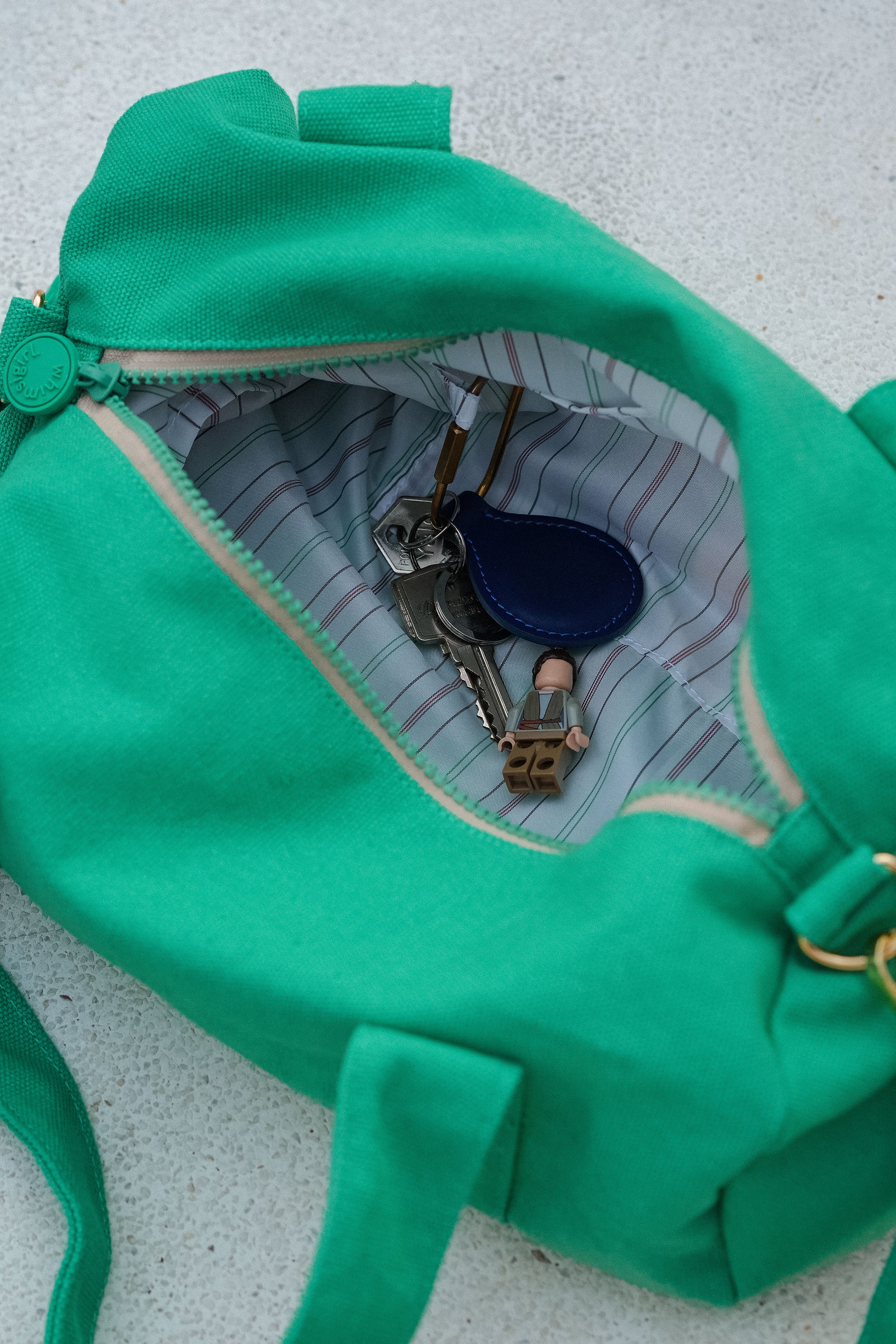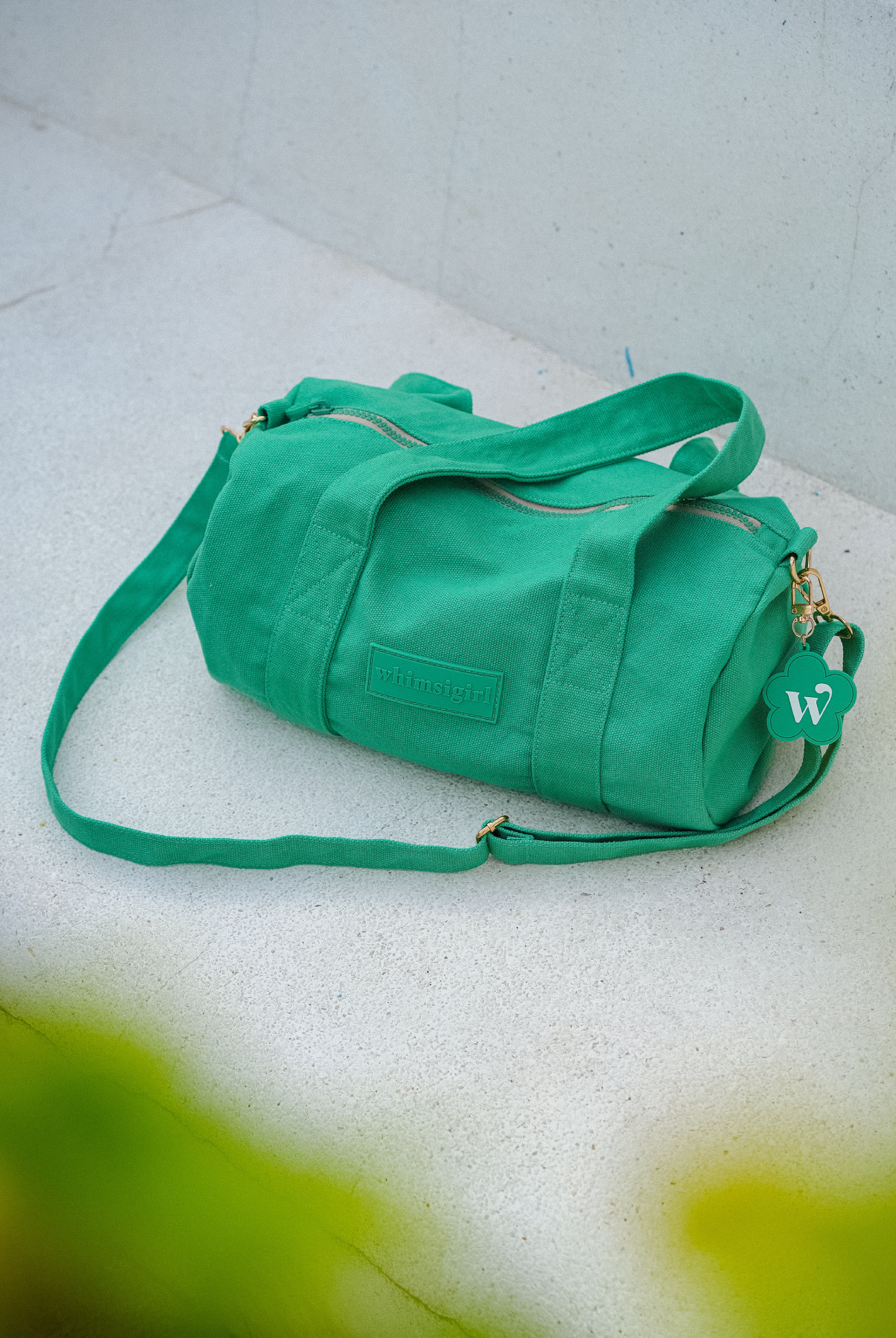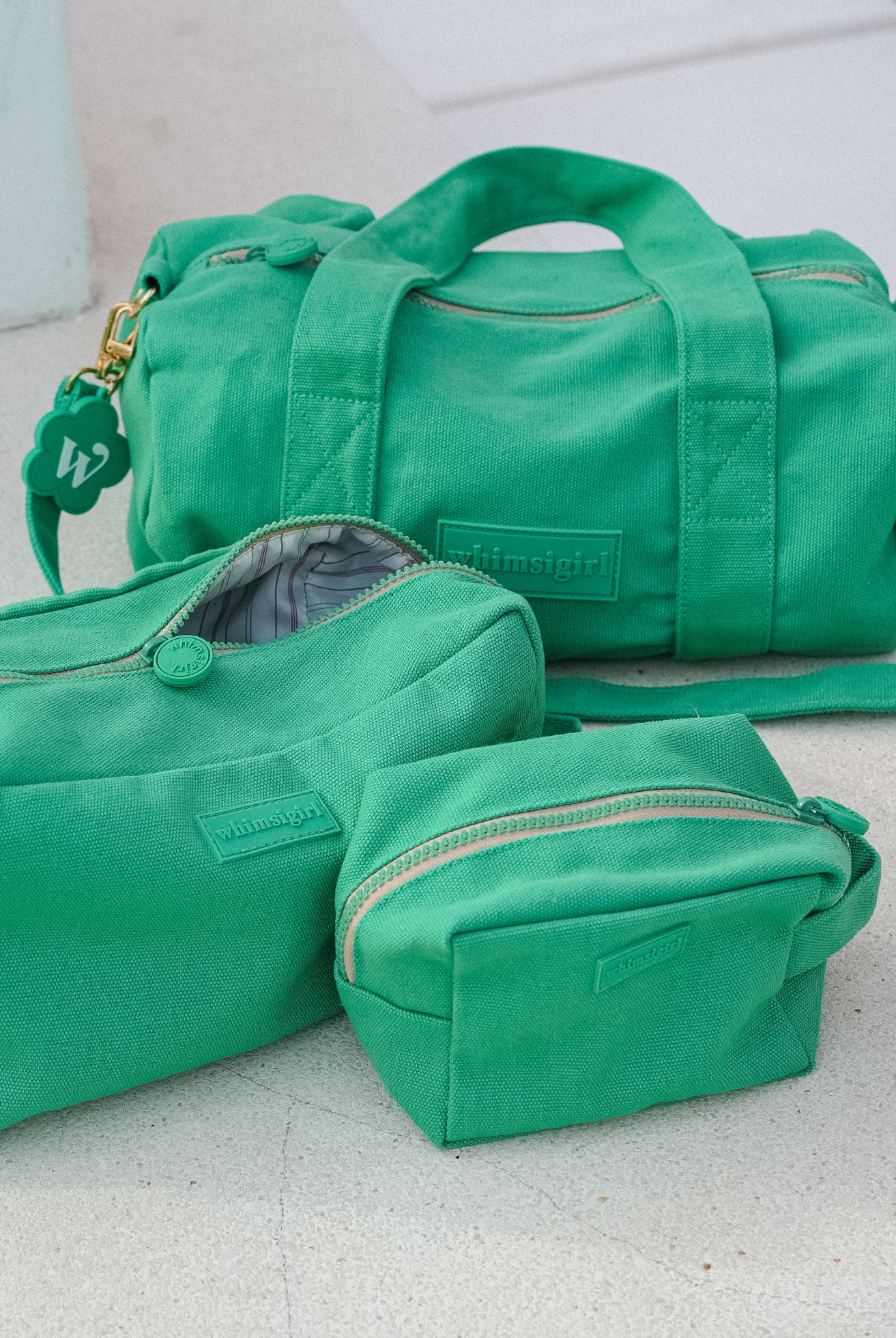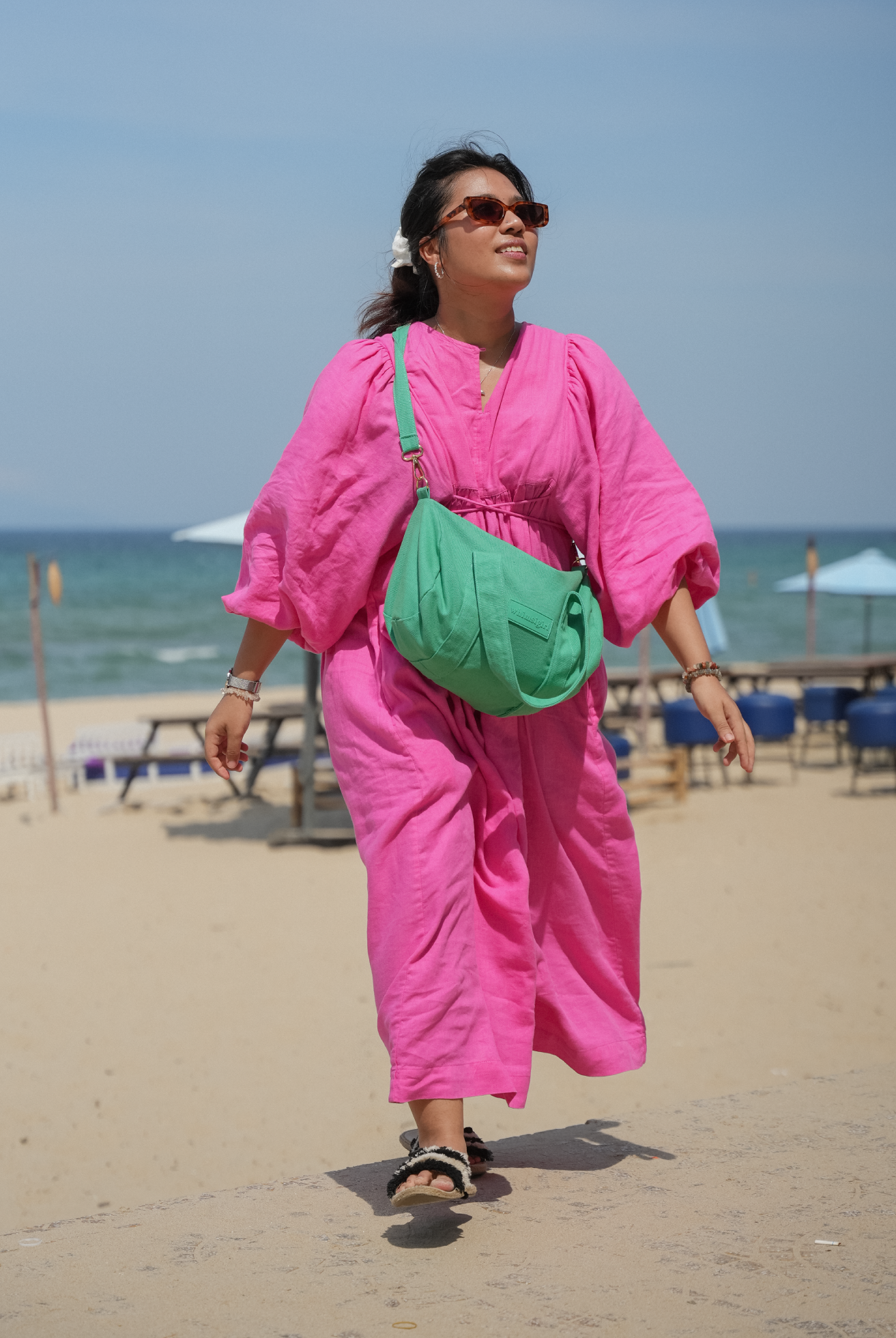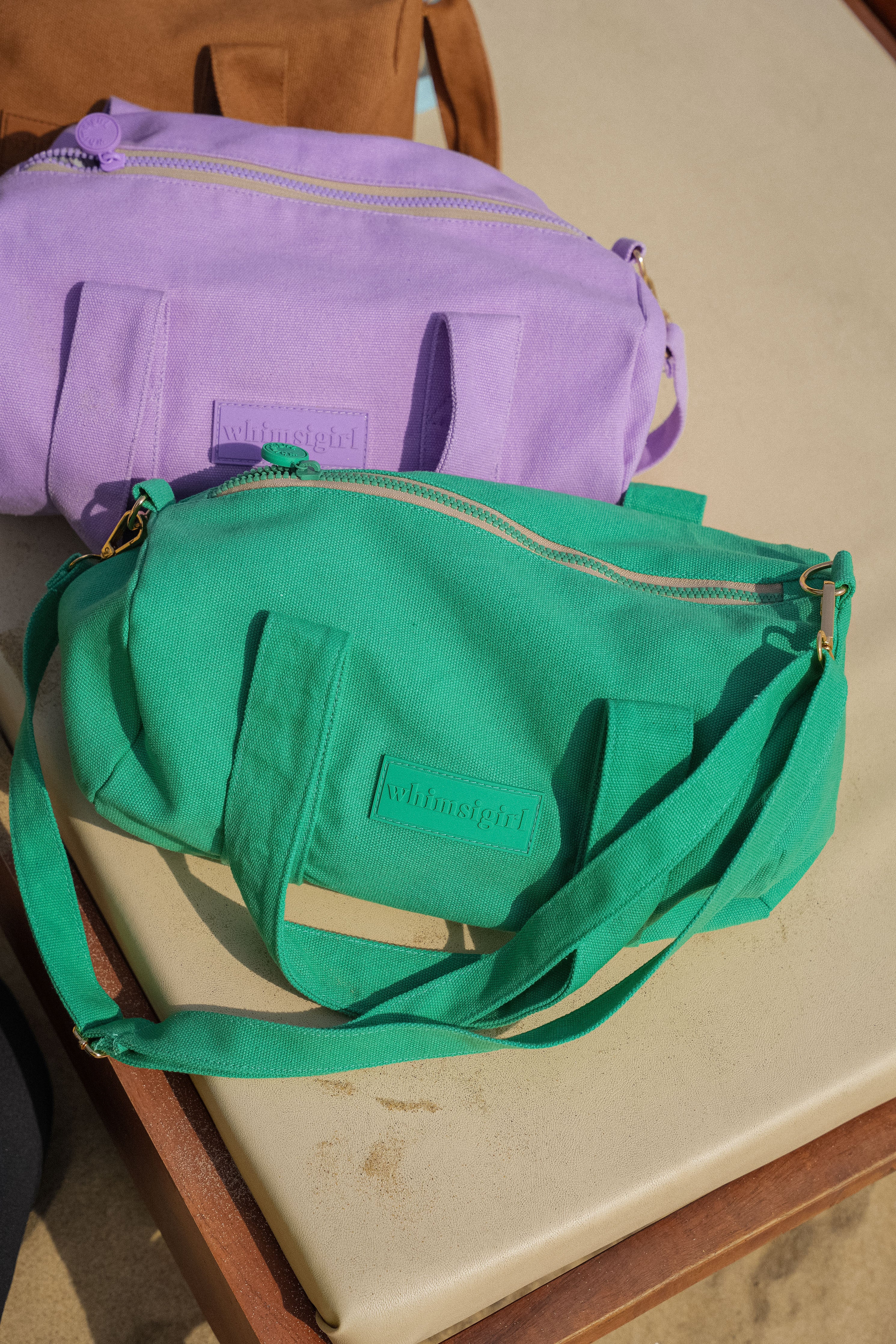 Dopamine Duffel in Island Green
Description
The line where the sky meets the sea is calling you!
Meet your sidekick for all seasons - The Dopamine Duffel in Island Green.
Designed to bring a burst of dopamine (aka the happy hormone) for any type of life adventures you find yourself in – catching flights, morning walks with little ones, dancing with the waves, even the Great Journey to work! Made from 100% cotton canvas, the Dopamine Duffel features a striped fabric lining. It also has six roomy compartments to put everything you may need to get going. For even more security, there's one zipped compartment for you too. The long strap of the duffel is also adjustable, to make your hands-free experience that much more comfortable.
When you're done discovering The Great Outside, the Dopamine Duffel can be packed up with a colour matching dust bag that comes with every purchase. For an added treat, every Dopamine Duffel comes with a matching colour keychain. You'll be ready for your next whimsical journey, in no time!
Duffel Size
Length x Width x Height : 13.5" x 7" x 7"
Depth : 7"
Short Strap : 20"
Long Strap : 45" Fully extended
Good to know
Comes in 5 colourways (Bora Purple, Hot Pink, Island Green, Safari Brown, Sky Blue)

Colours may differ slightly from photos due to different monitor settings

Specs
Material : 100% Cotton
Lining : 100% Polyester

Duffel Size
Length x Width x Height : 13.5" x 7" x 7"
Depth : 7"

Short Strap : 20"
Long Strap : 45" Fully extended

Care Instructions
Machine wash cold under a gentle setting
Washing temperature 30℃
Wash with similar colours
Do not bleach
Hand wash recommended
Birthday present
Bought this bag for my friend's birthday and she love it!!!
The right size for me
I like the size, you can fit in a lot without it being too much. The green colour is stronger and better looking in the photos though. In real life it's a little faded/paler. d
Best bag for daily wear
Spacious enough to fit all my things in one bag. Love the color as well.
Nice shade of blue
Received in a cute dustbag. Material is good.
Love the bag
I use the bag for gym and it's so chic! I can fit a lot of things inside.