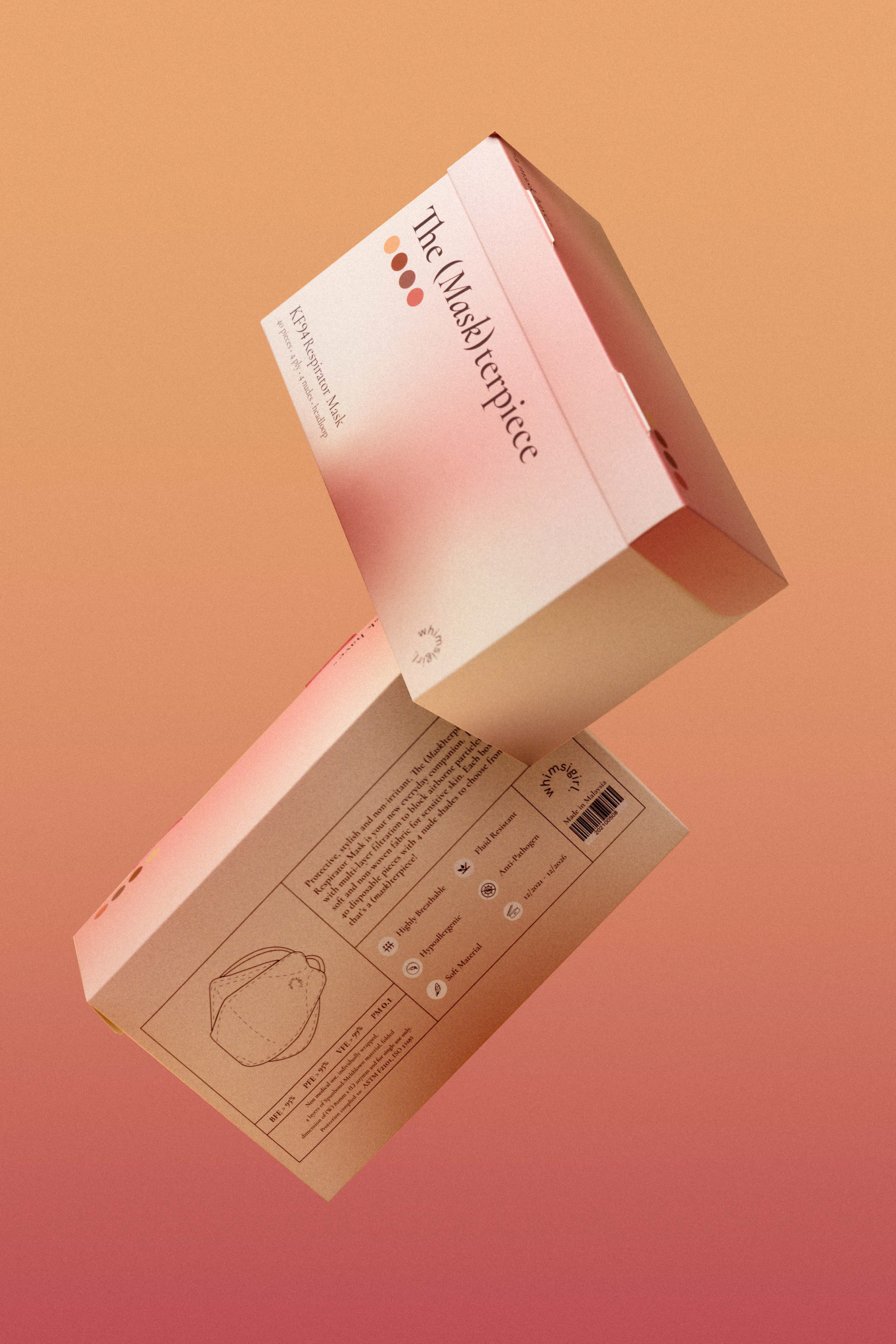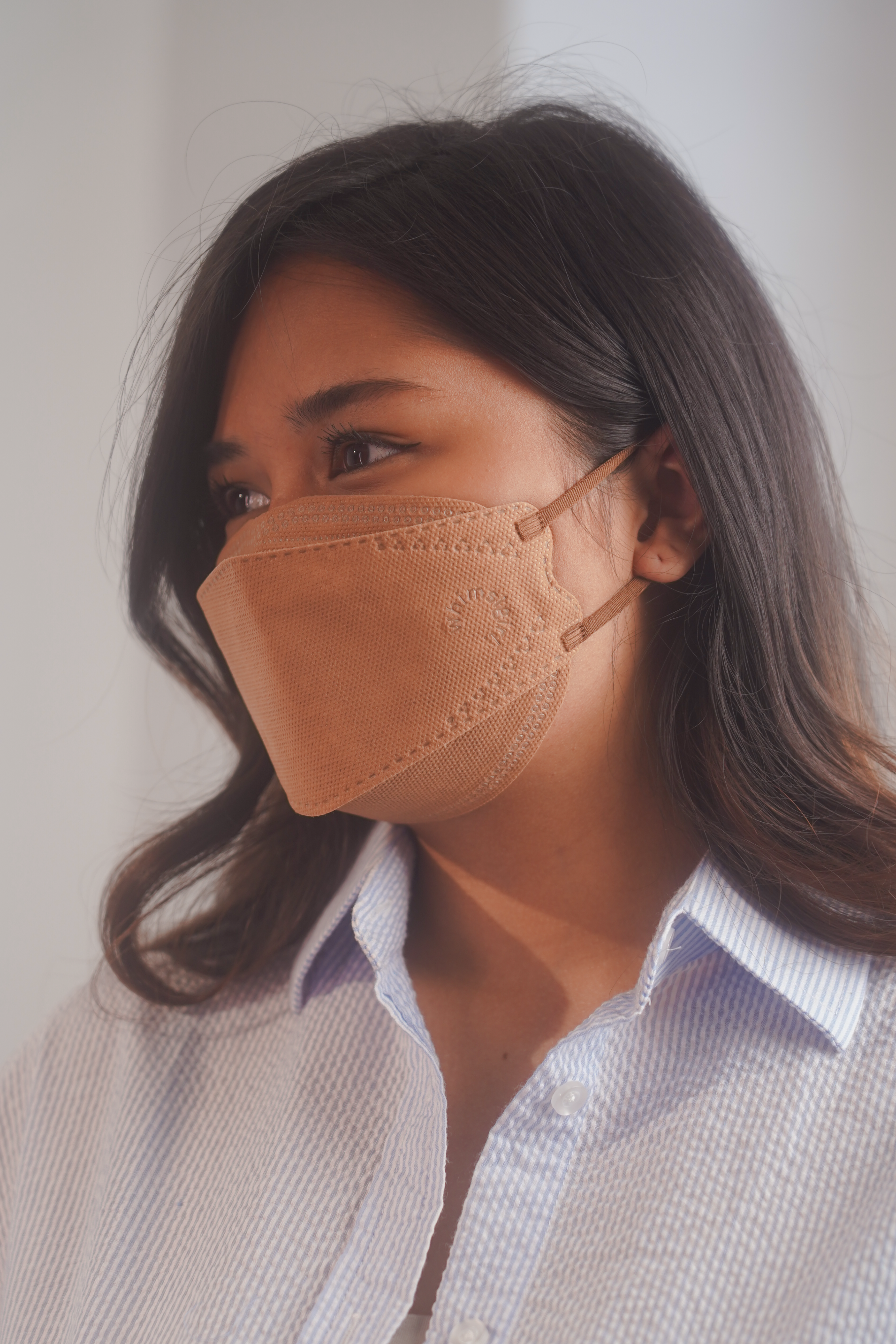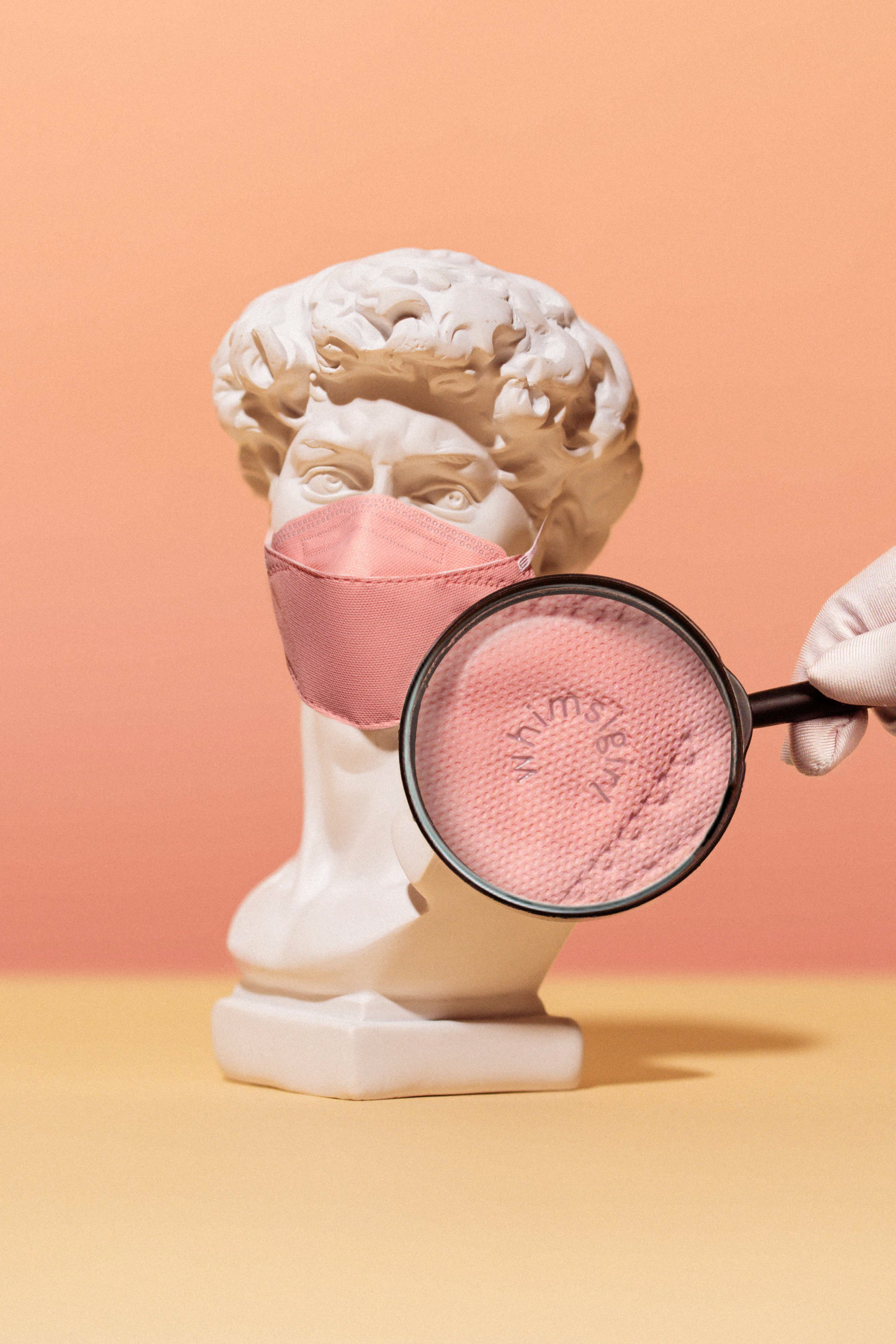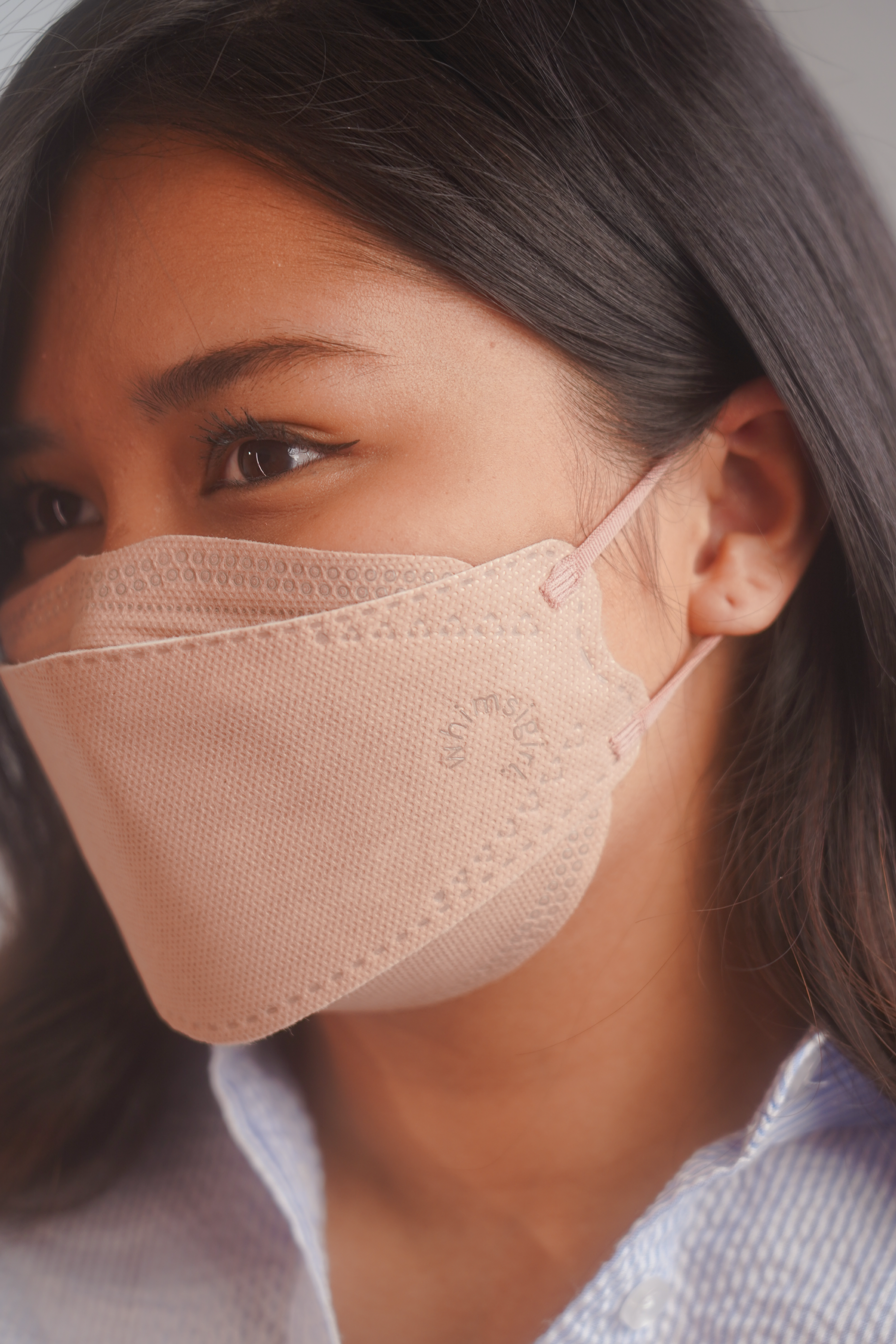 The (Mask)terpiece: KF94 Respirator Mask - Earloop
$51.50
Regular price
$101.97
Subscription • Save
Description
Protective, stylish and non-irritant, the (Mask)terpiece KF94 Respirator Mask is your new everyday companion. Designed with multi-layer filtration to block airborne particles, lined with soft and non-woven fabric for sensitive skin. Each box contains 40 disposable pieces in 4 nude shades to choose from.

Now, that's a (mask)have!
Highlights


- Each box contains 40 pieces of individually sealed disposable KF94 respirator masks.

- A combination of 4 nude shades (10 pieces/colour) for your everyday use. 

- One size fits most adults with adjustable nose wire.

- Whimsigirl circular logo debossing on one side.

- Measures 207mm × 82mm (folded), 207mm × 160mm (expanded) & Loop 180mm. 

- Ultra-comfortable 5mm flat earloop for long wear.

- High breathability and hypoallergenic interior layer.

- Non-medical use and for single-use only.

- 5 years shelf life (to be kept at room temperature and away from direct sunlight).

4 layers of protection 


- 4-Ply Polypropylene (PP) Non-Woven Fabric with Melt-Blown Non-Woven Filter material.

- 50 gsm Spunbond (Outer) / 25gsm Meltblown (Middle & Inner) / 50gsm Spunbond (Outer) material.

- Highest performance liquid resistance while allowing easy breathability.

 


Technical Specifications:

- Bacterial Filtration Efficiency (BFE) and Particle Filtration Efficiency (PFE) of more than 95%.


- Viral Filtration Efficiency (VFE) of more than 99% and Particulate Matter (PM) Rating of 0.1.

- Protection is certified and complies with ASTM F211, ISO 13485.

Product Handling and Storage of Masks

- Wash your hands with soap and water or hand sanitiser before touching the mask.

- Hold the mask by the ear loops. Place a loop around each ear. Mould or pinch the nose wire to the shape of your nose.

- Pull the bottom of the mask over your mouth and chin.

- Discard used masks in the bin and clean your hands with soap and water/hand sanitiser. 

- Keep masks away from direct sunlight and under room temperature settings.
Worth buying!
So comfort and worth buying especially purchase during BOGO. Yay!
Best mask
Love these masks! Hope they're always available
THE Headloop Mask
Super thick and secured rubber band to go all-round the head. Most importantly, breathable, variety of colours to go with your clothings, plus cute whimsigirl logo too!
love it
semuanya tentang whimsigirl terbaik
Love!
Love the material, design and fit!